The Hellenic-American Cultural Center & Museum (HACCM) is the leading 501(c)(3) museum and cultural center of its kind in the Western United States. It is located on the second floor of the Fr Elias Stephanopoulos Center.
HACCM was created to:
Gather, preserve and share the Hellenic (Greek) American experience in Oregon and SW Washington
Celebrate the rich cultural tradition brought to this region by Hellenes
Honor the activities and accomplishments of Hellenic Americans.
Upcoming Events
Coming December 1st, 2022. Come see the newest exhibit: "Memories: A Celebration of the Artistry of Marguerite Frances Sylvia," an exhibition of over thirty paintings by artist Marguerite "Peggy" Frances Sylvia. The exhibition is held in honor of Peggy and her dear friends John and Bobby Maslen. Admission to the exhibition is free.
---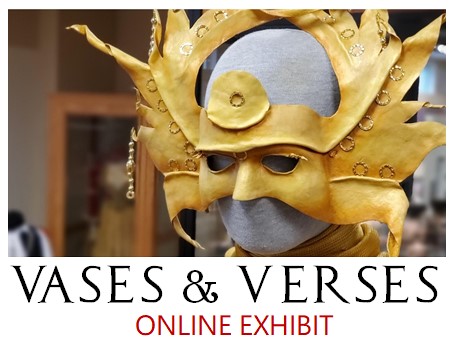 Vases & Verses Online Exhibit
Visit our online Vases and Verses exhibit and experience the theater and literature of ancient Greece! Learn about masks, costumes, and the role of the chorus. View the renowned Epidaurus theater and learn how the sanctuary led to the building of the theater.
---
HACCM is currently closed until December 1st as were prepare for our newest exhibit! We look forward to seeing you soon.
You may contact us either by phone (503) 858-8567 or by email at haccmpdx@gmail.com.
---
Recent Events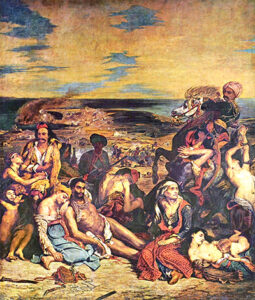 The Philhellenes of the Western Hemisphere and the Contribution of the Americans to the Greek Revolution of 1821 – Special Webinar by Demetrios Stavrakas
Since ancient times, Philhellenes, friends of Greece and Greek culture, have existed worldwide. In 1821, four hundred years after the fall of the Byzantine empire and the Ottoman occupation, the Greeks decided to fight for their independence and freedom. Many people in Europe and the Americas were inspired by the Enlightenment era of the West. During that time they believed that philosophy, science, the arts and many aspects of daily life had their foundations in ancient Greece. Learn more about this pivotal time in Greece's history!
Click here to watch the recording of the presentation!
---
Contribution of the Ionian Islands to the Greek War of Independence of 1821 WEBINAR
Before and during the Greek War of Independence the Seven Ionian Islands participated with the Filiki Eteria -The Society of Friends – in the planning of the Revolution of 1821. In addition, they provided protection and shelter for many families of the revolutionary war fighters during the Revolution as well as financial support and participation in many battles on the war. Save the date.
Click here to view the recording!
---
Future Events Themes:
Greek Immigration and Life in the Adapted Country
Greek History
Greek Culture
Greek Cinema
The Youth and Young Adults of our community
Commemoration of the 100th anniversary of the 1922 Smyrna genocide