The Greek Immigrant Experience:
Hardship, Discrimination, Adjustment & Triumph

October 17, 2020, 7:00 pm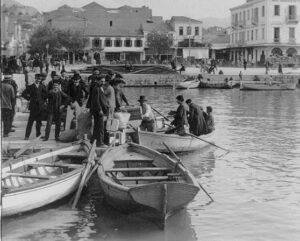 Hellenic-American Cultural Center & Museum board member Demetrios Stavrakas presented a webinar on Greek Immigration to the United States in the 19th through mid-20th centuries, exploring the challenges and triumphs of the Hellenic diaspora as they settled in America. Participants learned about early Greek immigrants' social adjustment to the American way of life and their overcoming of hardships and discrimination in their adopted home.
About Demetrios Stavrakas
Mr. Stavrakas is a retired mathematician and technological consultant now residing in the Portland, Oregon area. His long career includes service with the Federal Reserve, U.S. Department of Labor, and the National Aeronautics and Space Administration (NASA), where he worked in the manned spaceflight division for the Gemini and Apollo programs. Demetrios immigrated to the United States from Greece in the early 1960's to study at the American University in Washington, DC. He currently serves as a board member for the Hellenic-American Cultural Center & Museum of Oregon and SW Washington.
This webinar was offered free by Hellenic-American Cultural Center & Museum via Zoom.