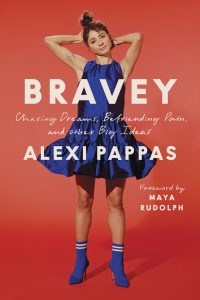 Thursday, January 21, 2021
7:00pm Pacific
The Hellenic-American Cultural Center & Museum (HACCM) is welcomed award-winning writer, filmmaker and Olympic athlete Alexi Pappas to a virtual interview about her new book, 'Bravey: Chasing Dreams, Befriending Pain, and Other Big Ideas'. Ms. Pappas was interviewed live for HACCM by Maria A. Karamitsos (AKA the WindyCity Greek).
This recording is offered by HACCM free-of-charge and is supported by the generous gifts of people like you. Donate now to support programs like these.
You can order your copy of 'Bravey' now by visiting our bookselling partner for this event, Annie Bloom's Books.
ALEXI PAPPAS is an award-winning writer, filmmaker, and Olympic athlete. Her writing has appeared in The New York Times, Runner's World, Women's Running, Sports Illustrated, The Atlantic, and Outside, among other publications, and she has been profiled in The New York Times, Sports Illustrated, New York, and Rolling Stone. Pappas co-wrote, co-directed, and starred in the feature film Tracktown with Rachel Dratch and Andy Buckley. Most recently, she co-wrote and starred alongside Nick Kroll in Olympic Dreams, the first non-documentary-style movie to ever be filmed at the Olympic Games. A Greek American, Pappas holds the Greek national record in the 10,000-meters and competed for Greece in the 2016 Olympics. She lives in Los Angeles, California.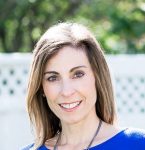 MARIA A. KARAMITSOS has been a positive voice in Greek media since 2002. She was the Founder, Publisher, & Editor of WindyCity Greek magazine. For 10 years, she served as the Associate Editor & Senior Writer for The Greek Star newspaper. Her work has been published in Neo magazine, GreekCircle magazine, The National Herald, GreekReporter, Harlots Sauce Radio, Women.Who.Write, KPHTH magazine, XPAT ATHENS, and more. Maria has contributed to three books: Greektown Chicago: Its History, Its Recipes; The Chicago Area Ethnic Handbook; and the inaugural Voices of Hellenism Literary Journal. She's currently editing her 1st novel. You can visit Maria online at mariakaramitsos.com.
ANNIE BLOOM'S BOOKS first opened its doors in Multnomah Village in 1978. A neighborhood independent bookstore, Annie Bloom's carries a broad range of new books across many genres. Along with a strong fiction section, they excel in children's/young adult, travel, current events, and cooking. You can find it all at Annie Bloom's, including magazines, art supplies, puzzles, and a fabulous selection of cards. Visit online at annieblooms.com
HELLENIC-AMERICAN CULTURAL CENTER & MUSEUM gathers, preserves, and shares the Hellenic (Greek) American experience in Oregon and SW Washington. Founded in 2006, HACCM is the leading cultural center and museum of its kind on the West Coast. Support HACCM today with an online gift.