About the Collection
Biography
Artist's Statement
Words of Praise
About the Donors
About the Collection
"Where there is love of man, there is love of art."
~Hippocrates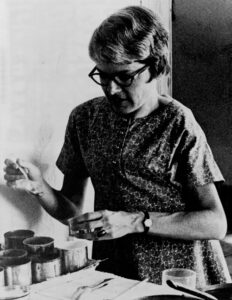 On the island of Lesbos, a young woman from Rhode Island found her destiny.  Marguerite "Peggy" Frances Sylvia learned to paint and captured the rhythm of life among her friends and neighbors in the seaside village of Molivos.
The Hellenic-American Cultural Center proudly serves as curators of the paintings of Marguerite Frances Sylvia through the generosity of her friends Bobby and John Maslen.  
Peggy's paintings capture scenes from everyday life in a specific village on a particular Greek island. Yet, the experiences are common to villages throughout both the islands and mainland Greece.  The images of priests and bishops, Orthodox services, processions and holidays, weddings, Greek folk dancers, kafenions, families with yiayias (grandmothers) and papous (grandfathers), mothers and children, worry beads, tavernas and bouzouki bands, are all genuinely Pan-Hellenic.
Biography
Artist's Statement
Words of Praise
About the Donors