Brief History and Future Plans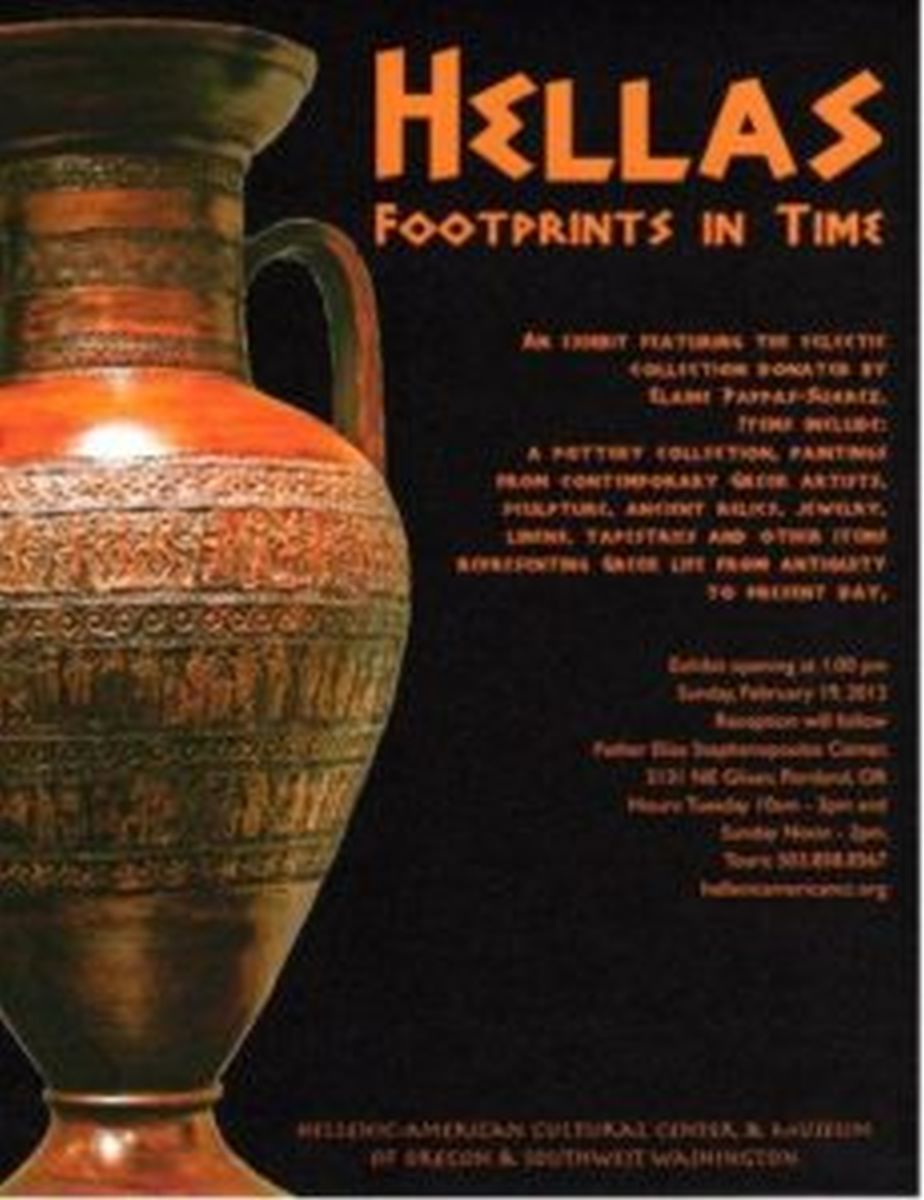 The Hellenic-American Cultural Center & Museum (HACCM) of Oregon and SW Washington was created in 2006 by proud Greek-Americans who desired to educate, preserve, and celebrate their cultural heritage. The center focuses on educating Hellenic-Americans and philhellenes in their customs, traditions and history, and on preserving the Greek-American immigrant experience in Oregon and SW Washington. These individuals dared to mold abstract thoughts into concrete images and plans for the future of HACCM. Theirs and the vision for HACCM's development of those that followed them is broken down into three distinct phases.
The first phase consisted of the transformation of a large room into an exhibit hall appropriately decorated and equipped to hold exhibits, workshops and classes along with sufficient storage. That phase was completed in 2007 with financing provided by the HACCM supporters and the hard work of its volunteers.
Phase two, completed in 2017, encompassed an expansion of the exhibit hall to include portable panels, additional display cabinets, display racks, large storage cabinets, new pedestals and art lighting and an office, and the acquisition of computer equipment and software for digitizing, cataloging and archiving the information about our collections and our work. This phase too, including the programming events that took place during this time, were financed by fundraising events, donations from HACCM supporters and the hard work of volunteers.
Along with the physical renovation of the museum during phases one and two HACCM volunteers were also busy…
Displaying over 16 exhibits at our museum and other venues (Oregon Historical Society, Senior Centers and Forestry Center)
Hosting several lectures on Hellenic History, Culture, Arts and Current Events
Screening several movies and holding other Cultural Events at the museum
Bringing Ancient Greek Theater to the Portland area
Holding Book Presentations at the museum
Having Several Fundraisers
Recording of the Hellenic Immigrant Histories

Oral Histories
Community Obituaries
Wedding Album

Holding Classes on different aspects of the Hellenic Culture (Music-Bouzouki, Tavli, Embroidery)
Hosting School Tours
Plans for Phase three include the continuation of displaying new exhibits, and the continuation of programming and other types of cultural events initiated in the first two phases. We will seek to enhance our exhibits by working with other museums to develop visiting exhibits programs with them. In addition we plan to complete the digitization, cataloging and archiving of all our data about our collections, and to look for the means to acquire our own facility which will include an art gallery, exhibit hall, library, auditorium, bookstore, reading rooms, research center, coffee shop, and gift shop.